27 février 2010
Hmm I have actually realize that there is still people contacting me or rather trying to as they want further details on this or this, especially regarding visa requirements...
To make things clear: I am not active on this blog anymore. I was in Singapore about 2 years ago, time flies it is crazy.
Since that I have been doing a lot of things and among them a nice trip to South America which I started to write a blog about. Here it is: http://southamerica-roadbook.blogspot.com/
Please contact me there, you'll have more chances that I reply.
18 novembre 2008
This is something I should have probably done before as I left Singapore to go back to France about 2 months ago.
It definitely was a great experience and for the record just go see by yourself: it is the best thing you can do :)
Regarding all the questions I had about getting a job/internship in Singapore here are some precisions:
-First if you're French (but non-French people can find an equivalent website) the French Chamber of Commerce in Singapore is a must-visit website where you'll be able to find informations, direct contact number, emails addresses of any french company currently in Singapore. A research by field of activity can also be done..

-Second. If not already done, go register on Linkedin. It is a networking website, to make it simple: a facebook-like for professionnals. You create a profile - pretty much an online resume - and you can look for people working in the fields you're interested in, in the companies that attract your interest, or for anybody working in Singapore.. This is a really powerful tool: the more people you know, the more people you get access to... And it's all free (you can purchase some options to be able to contact more easily but it is far from being required for a normal usage). One interesting features of linkedin in that you search a company, get a short description of it, and see all the people currently working for it..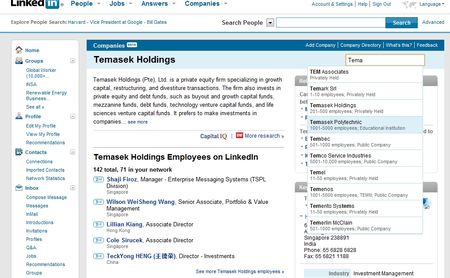 -Last thing to talk about: visa requirements. There is tons of foreigners working in Singapore (if I'm not wrong about a 1/4th of the overall population) so I bet it's not that difficult to get a working pass there (without comparison to getting one in the US). It took me a month and a half to get mine: all I had to do is apply for the Singapore Work Holiday Programme on the Ministry of Manpower's website. You can also have a look to the WHP dedicated webpage.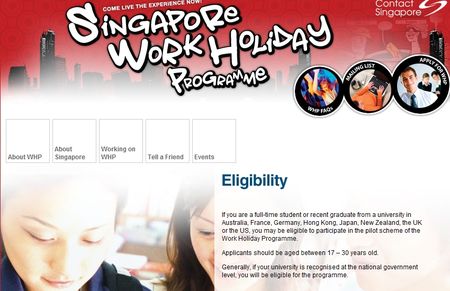 This is it. Hope this can help. Enjoy your time in Singapore if you ever get the chance to work/study/live there.
24 juillet 2008
Quelques images de Penang avec Antoine qui vient tout juste d'arriver de France a Singapour..
10 h de bus pour arriver sous la pluie, puis superbe journee ensoleillee a profiter de la plage et des randos en forêt, avant de passer une nouvelle fois 10h++ dans le bus le samedi pour rentrer a Singap...
coût total de "l'opération": 50€ pour 1 nuit, 2 jours a 800km de bus de Singapour. Je crois que c'est plutôt honnête comme tarif :D
27 juin 2008

It's been quite a long time that I haven't given any news nor written any article on my blog. I guess the big question is: How am I doing?

I would say that I'm ok, my job is getting more interesting day after day, I really enjoy the atmosphere at work and the people there, the place where I stay is decent. I mean I don't pay that much money (400$ rent) and I get access to all the facilities nearby (that I described in a slideshow in a previous article). My life in Singapore is far from being boring as I still have people to hang with here since some of friends from university are staying over summer and I also have some Singaporean friends.

So what's wrong with me? Ok I could say that making the questions and the answers could be - and actually - is awkward, but that's not the point here.

Hmm so what to start first with?

Do I miss France? Yes, I do. More than ever before to be frank. I miss my friends, I miss the f*§$@ good food, I miss my family… I miss speaking French and being surrounded by people speaking French.. Not that I have a problem with Chinese or English speaking people, I guess I simply just want to make the least efforts and be able to spy on people when they talk next to me (what I can't do when someone right next to me is speaking in Chinese). I guess I understand more now how frustrating it can be to be colour blind…

Anyway, I really think I should stop talking shit here…. My laptop is not a shrink head anyway and I don't need someone like that..

Let's simply think that everything is great. I'm in exchange in a great city, in a great country. City that I'll miss a lot…. I have plenty of friends to hang with, to go partying with, to go clubbing with. Friends that I'll also miss and that I'll have trouble to see again. Am I even able to keep in touch with all of them?… I like my internship, it's interesting, related to what I've been studying for years now, it's challenging. Is it really what I want to do? How would I know? Will I be able to work sitting in a cubicle in front of a computer for the next 40 years? It's been a month and there is already so much routine work…. I miss my friends in France, friends that I haven't seen for a more than a year now, and I've never been so close to see them again. Many of my friends are going to fly abroad to do an exchange before I even get back, I will have more friends to see and much less time to see them…. I miss my family, my parents, my brothers. Each of us is going to live in different cities – cities very far from each other - and will have his own life…. And I'm listening to the song "Disappearing world" right now…. Depressing….

And yet, I'm sure, or least I'll do my best, to go over all this. I mean I really don't want to make up all this list and then say: "look how good I am". All these doubts are in me and I don't think they'll go away like that. I don't have answers to them anyway. But if there is one thing I know it is how important it is to enjoy as much as I can my exchange. Much of it is over. Many people are already gone. Some are leaving soon.. But it's not over yet. I left France thinking I had done the toughest part: leaving. Now I start realizing how wrong I was and how right my Dad was to tell me that the "most difficult part is to come back". And yet, I'm looking forward for it. It is something that I have been experiencing before. My closest friends in Brittany, Paris, Lyon have always been there for me and I'll be always there for them. In every one of these cities - and I know it will be the same with Singapore – the experiences I had bonded me so closely to these people that I don't want to lose them.

Going in exchange is certainly a great experience and a great opportunity. I guess it makes people change a lot but I guess it is also one of the best way to know what you want, to look around you and be happy with what you already have.

More than ever before I want to enjoy my time here, my friends, my work, etc. More than ever before I know how important it is to make some efforts to keep in touch with the people I like. So make sure that when you leave you know what you are leaving for and also make sure that you know what you'll go back for.
08 juin 2008
Last Friday, I finally escaped from work - sounds like it is a prison.. but don't worry it is far from being the case - to go out and enjoy my not so usual Friday night.
So I took the MRT (metro) from Pasir Ris MRT to Bugis MRT. 12 stops or so and half an hour later I alighted from the MRT and started to look for NAFA (stands for National Academy of Fine Arts) where a friend of mine was part of play: Sweet+Short Singapore. Though I've been in Singapore for almost a year now it took me almost half-an-hour to find the place... I don't know what I should be the most ashamed of: the fact that I don't know Singapore perfectly or the fact that my sense of orientation is as good as England's national team is at football...
Anyway after luring around for ages I was finally enjoying delightful moments of theatre and great play. Sweet+Short Singapore is 10 different plays that don't last more 10min and make you experience everything from joy, admiration, surprise, to shock and sadness. I personally found ""I'll the special" brilliant. Watching two great actors playing the role of a customer that wants to commit suicide after killing his wife and kids and a cynical waiter that serves a menu that starts with poisoned appetizers and entrees and ends with apricot flambee where you "set on fire the apricot first and then the customer" was one of the best moment in the 2hours-long show. "Rats" conceptualizing the Singapore's spirit and authoratism through a society of rats was also a great moment of theatre thanks to its concept.
That was the "not so" part in the "not so usual Friday night". Going to the theatre is not something I'm doing every week and that's why I'll recommend to everybody to go for it expecially for plays such as Sweet+Short Singapore though is don't until when it will last.
The "usual Friday night" is more as follow.
After the play we met a friend of mine in the backstage that had invited us to see him acting. Alek - that's his name - had friend with a car that brought us (me, Alek, and another friend Matthew that watched the play with me) to Clarke Quay. So far so free haha. I had only paid 2$ for the bus and the MRT to the city center... and apparently things will remain the same as another friend was calling me to tell me that a new Club was opening in Clarke Quay.
The club he was referring to is Helipad that is named after is skybar that is designed as an helipad. Gorgeous view over the entire Clarke Quay, only nice people and pretty girls around checking out the new 2 storeys club, and all this for free (to avoid any misunderstanding: I'm not talking about the girls). And yet... we stayed there half-an-hour as the atmosphere wasn't great, the club wasn't packed as people were more checking it out, and unforgivable default: the helipad's skybar didn't have its bar opened!!!!
So back to plan-B: Clarke Quay's Bridge to meet some other friends. Though there is several bridges in Clarke Quay crossing Singapore's river, you will only find one where dozens of young people are chatting while drinking before going to one of Clarke Quay's club. And the reason is: it is in between 7-eleven and Clarke Quay haha. For those that wouldn't know it, 7-eleven is a chain of groceries that are opened 24/7 and also sell alcohol.
Actually plan-B was more than Clarke Quay's bridge since one of my friend had a friend - I love this kind of connection where you know someone that knows someone that can do something for you - that was celebrating her birthday in Ministry of Sound. The "so far so free" philosophy was getting even better as I was getting in MOS for free -invited by the birthday girl I didn't even know - along with my two friends. The birthday girl was a philipina celebrating her 30th birthday with many friends from the Philippines. I got to know them more and though some looked the same age as me (22) I still had someone that told me: "you wanna talk to my husband? he's sitting there"!!!!
I went back home with two friends around 4am. Hummm, I guess I have to precise that also. When I say back home during week-end I mean PGP's couch HAHA. PGP or Prince George's Park is the residence on campus in NUS where I used to stay and where my friend are still staying. So rather than paying 30$ to go back to Pasir I'd rather pay 5$ to share a cab with my friends and sleep in one of the couch that are in the TV rooms in every residence!!! It's free, easier, and best of all: there is AC (aircon) that I don't even have in my flat in Pasir Ris.. I've done this for the past three week-ends (with the exception of one week-end where I slept in a couch at a friend's place). I'm seriously considering bringing some clothes, my cleaning stuff and maybe some curtains for my new home-TV room there so that I'll stop bugging my friends for their stuff when I need to take a shower...HAHA
19 mai 2008
tIn the previous posts I've done a review of the things that can be useful to you on topics such as: Money, Student Life, Accommodation, Finding an Internship in Singapore, getting a working pass in Singapore, Travelling in and around Singapore, Food, Drinking, Partying, etc. The thing is that I did it in French (by copying and pasting it from a report I had to submit to get a scholarship).
For those that don't understand french and are still interested in it you can still translate (though it is not perfect) the entire webpage by using google translator.

This is what you will get: tadam.
Vous pourrez trouvez le contenu des messages ci-dessous - que j'ai utilisé pour mon rapport de bourse explora- dans le pdf à l'adresse suivante: rapport Bourse Explora_Singapour
Vous n'aurez vraiment pas le temps de vous ennuyez à Singapour. Il existe énormément de choses à faire, à voir, à manger, à boire, d'endroits à visiter, où boire, où sortir, etc. Je vous laisse le plaisir de les découvrir par vous-même tout en vous donnant quelques idées.
Transport : Une seule règle : achetez une EZlink Card. 15 SGD à l'achat que vous rechargez ensuite en fonction de votre utilisation du MRT (metro) et des bus. Les taxis restent également accessibles et sont la meilleure solution pour rentrer de club. Comptez 20 SGD pour 30 min de transport pendant la journée et 30 SGD pour le même trajet après minuit.
Climat : Simple : le même toute l'année. Chaud (min 25°C et humide : 90% humidité). Le soleil se couche tous les jours à 19h. La mousson (pluies fréquentes chaque après-midi pendant quelques heures) dure de Décembre à Mars.
Manger : A NUS vous pourrez manger Thai, Chinois, Malay, Indien, Japonais, Indonésiens pour les prix les moins cher de Singapour (min 2 SGD/repas, généralement moins de 5 SGD, canette à 80c SGD, milk shake à 1.5 SGD). Subway, Burger King, McDonalds sont présents sur le campus. Mes conseils : Indonesian and Indian at Engin Canteen, Western at Science Canteen, Claypots and Thai restaurant at Art Canteen, Western at Business Canteen, Malay and Sushis at YIH, et bien sûr tous les fruits que vous pourrez trouver: mangue, kiwis, bananas, pastèques pour 40c SGD/pièce. En ville, découvrez une des activités locale : parcourir Singapour de hawkercenter en foodcourt à la recherche du meilleur chicken rice ou du meilleur laksa. A tester absolument: Laksa, Chicken Rice, Murtabak, Green Curry soup, Chicken Satay, Chili Crab, Sting Ray, Cheese Prata. Déplacez vous sur la côte Est de Singapour pour les fruits de mer, invitez vos parents/votre copine à un des restaurants sur Boat Quay, régalez-vous avec le Chocolat Buffet au Fullerton Hotel, avec le Seafood Buffet au Carlton, avec le German Brunch à Palaunder, avec Carnivore à Vivo City, ou encore avec Analaskshmi à Lavender.
Boire : Tout d'abord grosse déception : l'alcool coûte aussi cher ici qu'en France. Mais il y a toujours une bonne surprise cachée quelque part, ici elle s'appelle Insomnia. Jouez des coudes pour profiter du free flow (bières, liqueurs illimités) à l'Insomnia au Chijms pour 20 SGD de 21h à 23h (00h pour les filles) chaque mercredi. Et puisque chaque mercredi est Lady's night : profitez du free flow toute la nuit au Double O ou des 5 boissons gratuites à St-James (offres réservées aux filles malheureusement, quoique..). Visiter la Tiger Brewery peut également s'avérer être un bonne idée puisque vous pourrez boire autant de bière que vous pourrez en avaler pour 10 SGD. Enfin pour les assoiffés il y toujours 7eleven ou Cheers qui sont des épiceries ouvertes 24h/7.
Même si vous portefeuille vous en découragera n'oubliez pas d'aller boire un Singapore Sling au Raffles Hôtel, de profiter du NewAsia Bar au Swiss Hôtel à 200m d'altitude, ou encore de la vue sur Chinatown à la Screening Room.
Sortir : Mercredi (soir) deviendra vite votre jour préféré de la semaine et jeudi (matin) celui que vous détesterez le plus.. Avec tous les clubs gratuits pour les filles, Lady's night attire chaque mercredi soir des milliers de gens à Clarke Quay. Vous pourrez y apprécier le salsa club, la déco exceptionnelle de la clinic où l'on vous sert à boire à l'aide de poches à transfusions pendant que vous attendez votre « remède » sur un lit d'hôpital, et bien sûr d'un club de renommée mondiale : Le Ministry of Sound (27 SGD pour les mecs). Et tous les autres : Zouk : dansez au son de la musique des plus grands dj mondiaux ; St James Powerhouse : profitez de l'accès gratuit pour tous les étudiants internationaux ; Walla Walla : faites partie de la communauté d'étudiants de NUS qui se rend chaque lundi soir à Holland Village pour boire un verre au son d'un groupe jouant en live des reprises de U2, Coldplay, Radiohead, et bien d'autres.